YOUR SLIDELL REALTOR
YOUR SLIDELL REALTOR WITH OVER 15 YEARS OF REAL ESTATE INDUSTRY EXPERIENCE. READY TO BUY/SELL? 
Why use a realtor
Realtors aren't just agents. They're professional members of the National Association of Realtors and subscribe to its strict code of ethics. Realtors must adhere to a strict code of ethics. As a my client, you can expect honest and ethical treatment in all transaction-related matters. My first obligation is to you, my client.
Realtors are an expert guide
I'LL GET YOU THE BEST DEAL
There are many factors up for discussion in a real estate deal. A realtor in Slidell will look at every aspect from your perspective, including crafting a purchase agreement that allows enough time for you to complete inspections and investigations of the property before you are bound to complete the purchase.
Looking to buy or sell a property in beautiful Slidell, LA? Look no further! Hire a professional realtor in Slidell to guide you through the real estate process and make your experience smooth and hassle-free. Our team of experienced real estate agents understands the local market inside out and has an extensive network of potential buyers and sellers. Whether you're a first-time homebuyer or an experienced investor, our realtors will provide personalized service tailored to your unique needs. From finding the perfect property to negotiating the best deal, our real estate agents in Slidell are committed to exceeding your expectations. Don't miss out on the opportunity to work with a top-rated realtor and achieve your real estate goals in Slidell!
Unlock the hidden gems of the Slidell real estate market with the help of a reputable realtor. Our dedicated team of real estate agents in Slidell, LA, is armed with in-depth knowledge of the local neighborhoods, market trends, and pricing strategies. We understand that buying or selling a property can be overwhelming, which is why our realtors are here to simplify the process for you. Whether you're looking for a waterfront home or a cozy suburban retreat, our real estate agents will listen to your preferences and find the perfect match. With our expertise, you can gain a competitive edge in this fast-paced market and secure a successful real estate transaction in Slidell.
Searching for a reliable realtor in Slidell, LA? Look no further! Our team of trusted real estate agents is committed to providing exceptional service and ensuring your real estate journey in Slidell is a resounding success. With their expert guidance, you can navigate the complex real estate landscape with ease. Our realtors have a proven track record of helping clients achieve their real estate goals, whether it's buying their dream home or selling a property at the best price. By hiring our skilled real estate agents, you gain access to a wealth of industry knowledge and resources, ensuring a seamless and efficient transaction. Choose a realtor who prioritizes your needs and delivers exceptional results in Slidell!
Getting you the best deal
Google Reviews From Happy Real Estate Clients




Looking For An Experienced Realtor In Slidell?
Let's Get Started Today! Call 
Read About My Latest Real Estate Deals, Tips & News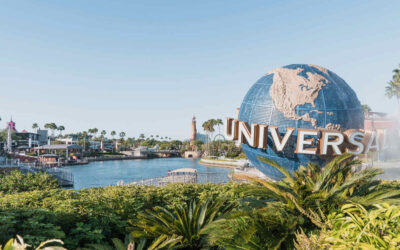 There's no denying that Orlando is one of the best places to live in the United States. Orlando, Florida is known for its sunny weather, beautiful beaches, and a thriving tourist industry, but it's also a fantastic place to call home. From top-rated schools to a booming job market, there are plenty of benefits to living in this vibrant city. In this article, we'll explore some of the many...
read more