There's no denying that Orlando is one of the best places to live in the United States. Orlando, Florida is known for its sunny weather, beautiful beaches, and a thriving tourist industry, but it's also a fantastic place to call home. From top-rated schools to a booming job market, there are plenty of benefits to living in this vibrant city. In this article, we'll explore some of the many advantages of living in Orlando, and how a realtor can help you find your dream home.
It has a vibrant economy and a booming tourism industry. With over 30 million tourists visiting the city each year, it's easy to see why the city has such a thriving economy. However, you might be surprised to learn that Orlando is also home to a thriving community of artists, musicians, entrepreneurs, and other professionals who are looking for a new start or a new place to call home. If you're considering moving to Orlando, here are some of the reasons why you should do so:
1. Weather
One of the biggest benefits of living in Orlando is the beautiful weather. Orlando has amazing weather throughout the year with almost year-round sunshine. Although it rains, there really isn't a long rainy seasons and there are no snow storms. Due to the tropical climate, rain showers are quick and can even happen while the sun is out. The temperature rarely goes below 60 degrees, but note that you may need to keep some warm clothes on-hand for those rare times when the temperature does dip into the lower register.
The tropical climate also leads to some rain – usually, rain showers are quick and can even happen while the sun is out. Tropical rain actually comes as a relief after a day full of sun. With an average annual temperature of 72 degrees, you can enjoy outdoor activities all year round. Summers can be hot and humid, but the mild winters make up for it. If you love spending time outside, then Orlando is the perfect place for you.
2. Cost of Living
One of the main advantages of living in Orlando is the affordable cost of living. Living in Florida has some pretty fantastic tax benefits. When you move to Orlando and become a resident, you won't have to pay income tax, inheritance tax, or estate tax. Best of all, when you retire, you get an exemption from paying taxes on pension income, Social Security retirement benefits, and income from most other retirement plans. With Orlando's relatively low sales tax rate (6.5%) and the lower cost of living, it's easy to see why so many people move here.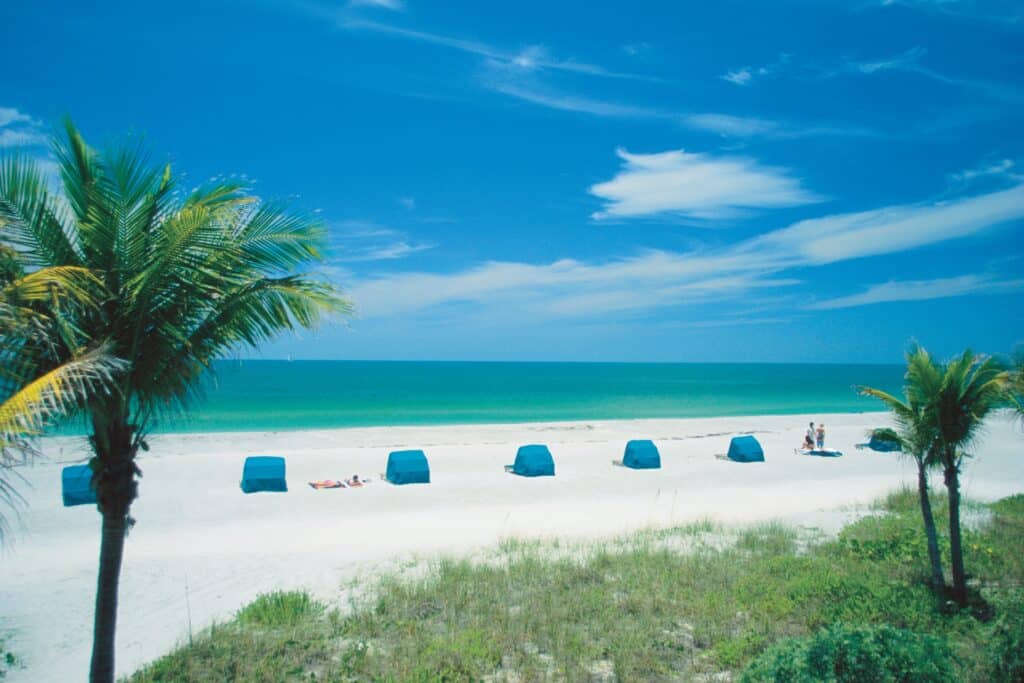 3. The Many Attractions
Orlando is not only about the attractions, but they are a big bonus. The area has countless exciting spots that are loved by residents and tourists alike. A few of the top attractions are the entire Walt Disney World themed parks consisting of four elaborate parks, The Wizarding World of Harry Potter, Universal Studios, and Walt Disney World, the Crayola Experience, Madame Tussauds, SeaWorld. If you are a fan of pop culture, lively entertainment, and amusement parks, then Orlando is a great place to be. If you are a fan of pop culture, lively entertainment, and amusement parks, then Orlando is a great place to be.
4.  Beautiful Neighborhoods 
The Orlando area has several great neighborhoods. In fact, these neighborhoods are the best places to live. You can find plenty of parks, shopping centers, and other amenities in these neighborhoods. From the many districts within the lively downtown area of Orlando to the quiet beautifully landscaped suburbs, the best areas of Orlando are incredibly accessible. College Park is right in the middle of the action, near small businesses and award-winning downtown restaurants. Lake Eola Heights Historic District is a wonderful place for history buffs due to the diverse architecture from art deco to the Mediterranean revival. Mills 50 is an up-and-coming neighborhood with new restaurants, yoga studios, and a thriving art scene. Parramore offers affordable housing and authentic food with excellent culture, community, and street art. Finally, Sanford offers a more suburban lifestyle that is considered one of the top places in the state to live.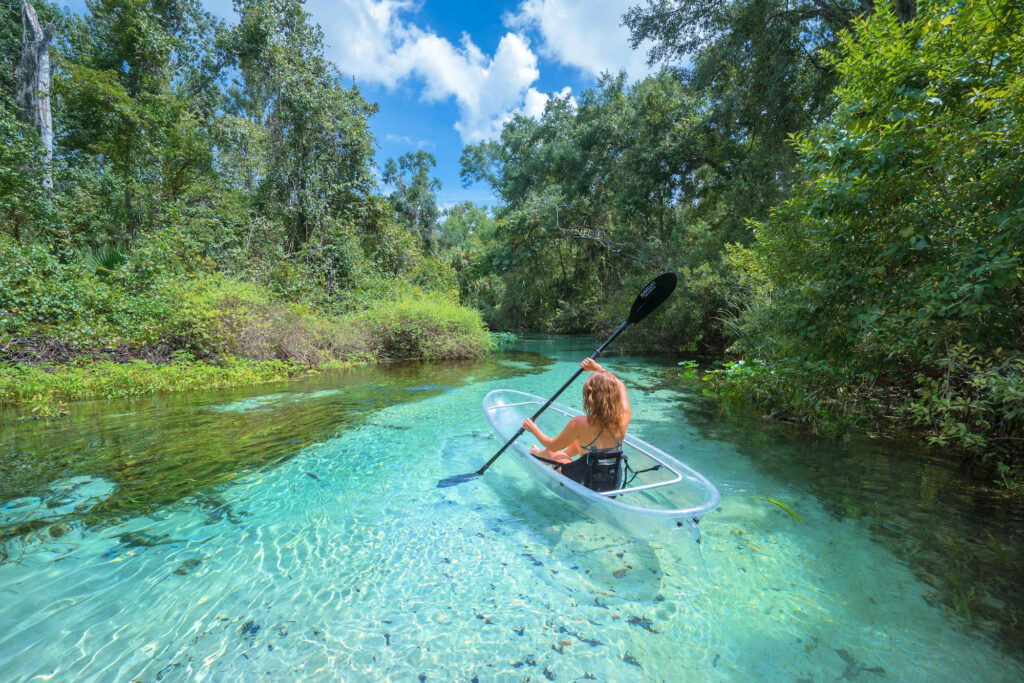 5. Natural Beauty
Orlando is simply one of the most beautiful places to live. It has great scenery, ample natural reserves, plenty of parks and green spaces and of course the entire Atlantic coast. The Atlantic Ocean and the Gulf of Mexico are just an hour to an hour and a half away from Orlando, available to scuba diving, snorkeling, sea kayaking, windsurfing, parasailing, wakeboarding, and any other water activity you can think of. Also a favorite is the Orlando Watersports Complex which is for the entire family. Also, Orlando has and is close to plenty of nature exploration, including rivers, springs, hiking trails, and camping locations. There are lakes and springs near by for swimming, diving, sailing, and yachting.
While Orlando may not be located directly on the coast, it's still within easy driving distance of some of Florida's most beautiful beaches. These pristine beaches are some of the most beautiful in the US. The city is just a short drive from Daytona Beach, Cocoa Beach, and New Smyrna Beach, making it easy to escape for a weekend getaway. This is ideal for families and young professionals who want to get away for the weekend or who want to get out in nature!
6. Thriving Job Market
Orlando is home to many large companies, including Walt Disney World, Universal Studios, and Lockheed Martin. These companies provide a significant number of jobs in the area, which makes Orlando a great place to launch or advance your career. The tourism industry alone employs over 300,000 people in the city, making it one of the top job markets in the state of Florida. In addition to the tourism industry, Orlando also has a growing technology sector, which provides many job opportunities for professionals with technical skills.
7. Excellent Schools
For families with children, Orlando has an exceptional education system. The city is home to many top-rated public and private schools, as well as several prestigious universities. Some of the best public schools in the area include Winter Park High School, Lake Highland Preparatory School, and Trinity Preparatory School.
8. Diverse Culture and Entertainment Options
Orlando is a melting pot of cultures, which means there's always something new and exciting to experience. The city boasts a diverse food scene with restaurants serving cuisine from around the world. Additionally, Orlando has a thriving arts community, with several museums, galleries, and theaters to explore.
How an Orlando Realtor Can Help
If you're considering a move to Orlando, working with a realtor will help make the process smoother and more efficient. A realtor can help you find properties that meet your specific needs and budget, and can provide valuable insights into different neighborhoods and communities in the city.
Additionally, a realtor assists with the entire home buying or selling process, from initial property search to closing the deal. They can negotiate on your behalf and ensure that all necessary paperwork is completed correctly and on time. A good realtor will also have a thorough knowledge of the local real estate market and can provide you with valuable information about current trends, prices, and housing options.
When looking for a realtor in Orlando, it's essential to choose someone who has experience working in the local market and who understands your unique needs and preferences. Look for a realtor who is knowledgeable, communicative, and who has a track record of success in helping clients buy or sell homes in the area.
Living in Orlando, Florida, has many benefits, from great weather and a thriving job market to excellent schools and diverse entertainment options. If you're considering a move to the area, working with an Orlando area realtor will navigate the process making it much easier and more successful. With the help of a knowledgeable and experienced real estate agent, you can find your dream home in this beautiful and vibrant city.